Summer
Childhood vaccines – Spanish
Even if you've had COVID-19
World Blood Donor Day
Register for our next webinar, Wednesday, June 23, 1:00-2:00pm ET / 10:00-11:00am PT. Featured speakers: Karen Remley, MD, MBA, MPH, FAAP, Director of the National Center on Birth Defects and Developmental Disabilities at the CDC, and Nicole Alexander-Scott, MD, MPH, Director of the Rhode Island Department of Health.
To help you develop clear and effective talking points about mask-wearing guidelines and rules to follow in your community, just remember: MASK.
Answers to tough questions about the CDC's May 13 recommendations for vaccinated and unvaccinated people, including mask use.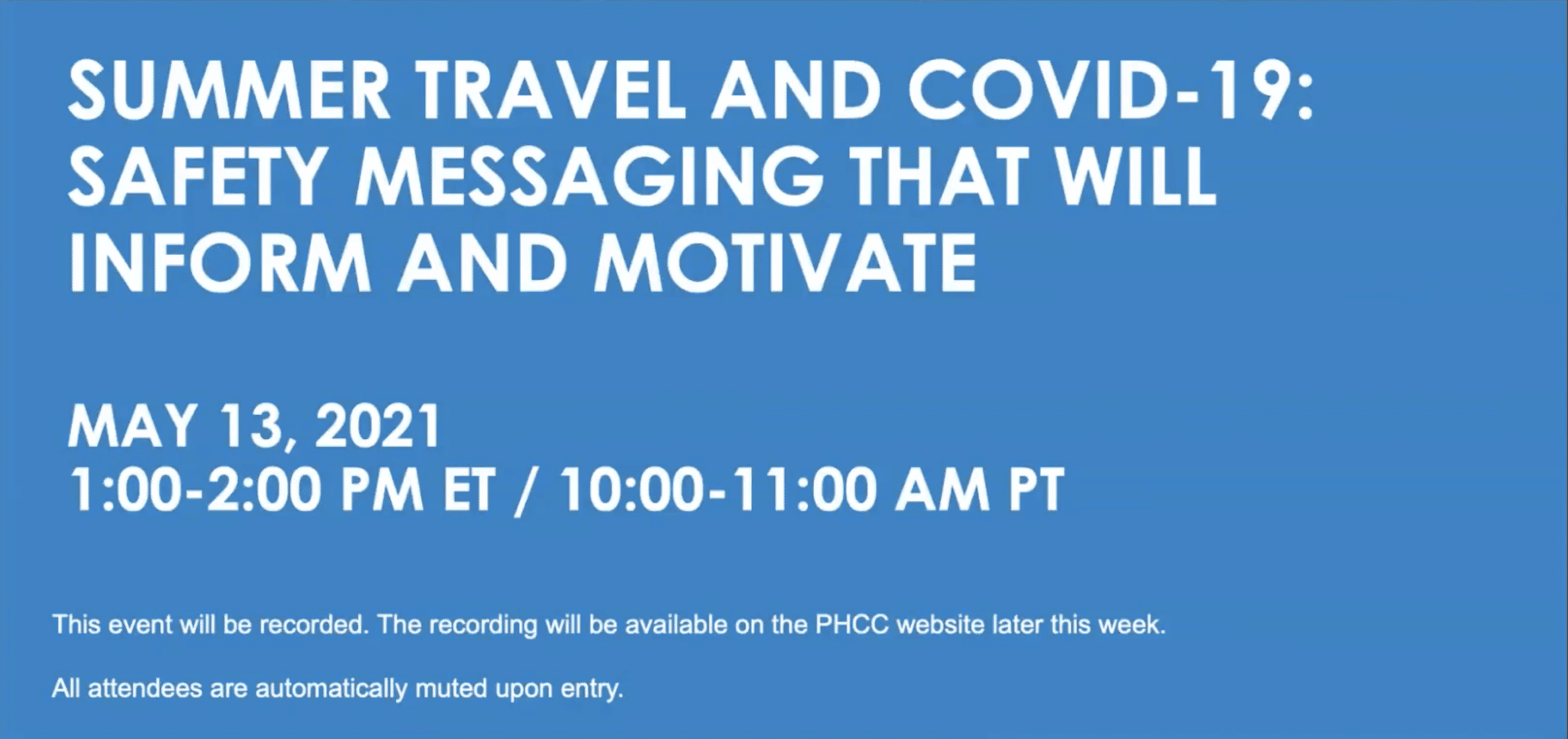 In this webinar, Dr. Nirav Shah, Director of the Maine Center for Disease Control and Prevention, and Dr. Mysheika Roberts, Health Commissioner for Columbus, Ohio discuss communicating about COVID-19 travel safety. 
Downloadable graphics and messaging that highlight COVID-19 safety tips for summer activities and travel. Graphics and sample language for Facebook, Twitter, LinkedIn, and Instagram.
This 4-page guide with research-based tips and language was developed for physicians by the de Beaumont Foundation and ASTHO.
We've updated our "Tough Questions" section with the latest information about the end of the Johnson & Johnson pause and what will happen next.
In this webinar, Dr. Ayne Amjad, Dr. LIsa Costello presented insights from their research and successful vaccine outreach campaign to communities in West Virginia.