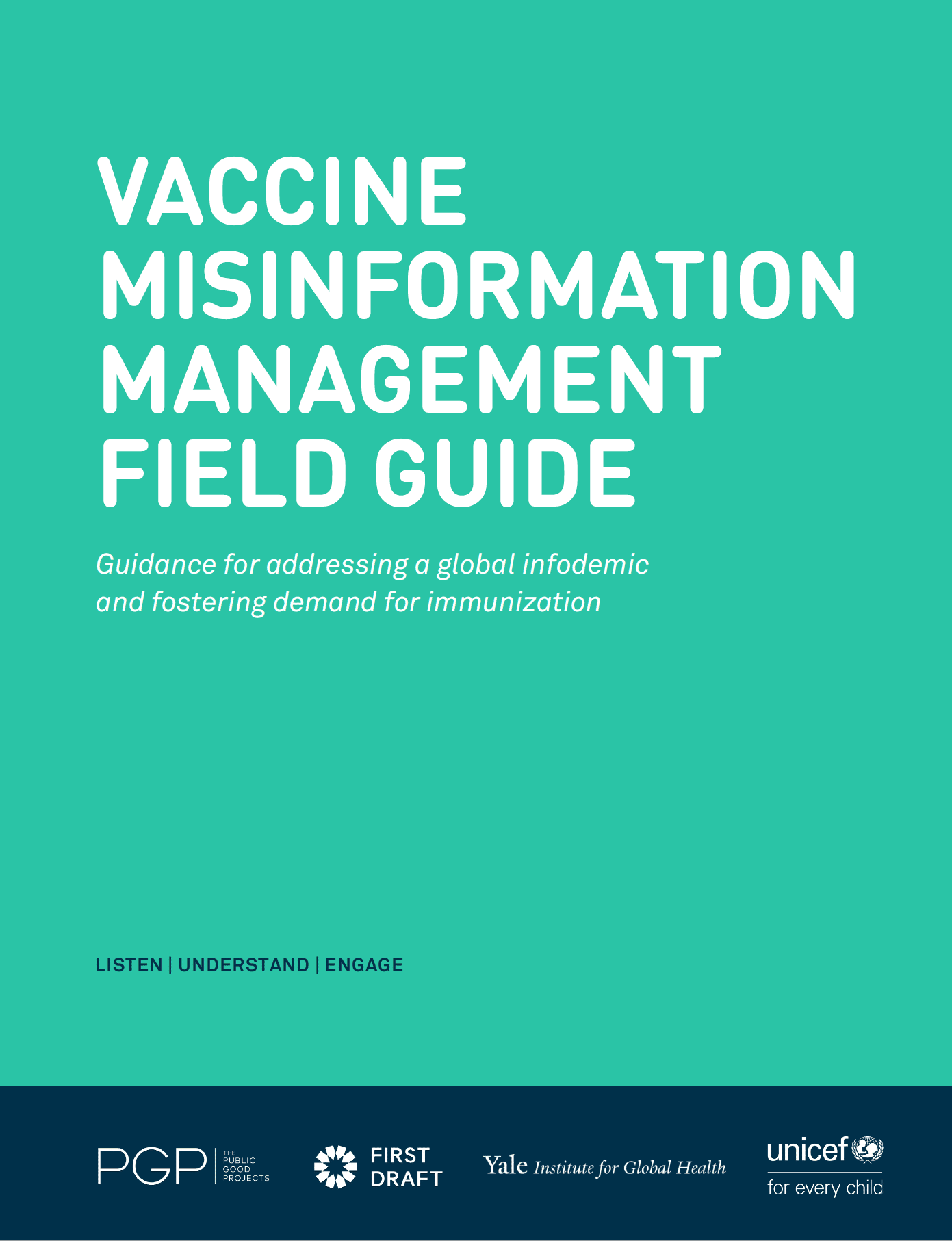 This new 60-page guide, published in December, addresses how to manage and counter misinformation, specifically about vaccines. It was developed by UNICEF, First Draft, the Yale Institute for Global Health, and PGP (The Public Good Projects) to help organizations address the global "infodemic" strategic and well-coordinated national action plans to rapidly counter vaccine misinformation and build demand for vaccination. The guide explains why people are susceptible to misinformation, why people create, and ways to manage it. It offers specific recommendation in four phases — prepare, listen, understand, and engage.
In underscoring the need to monitor and manage misinformation, the guide makes the following conclusions:
The task ahead is significant, but inaction is not an option.
The infodemic of vaccine misinformation is a public health threat.
It is possible to immunize against misinformation.
Social listening should access online and offline data sources.
Local actors play a role in mitigating the impact of disinformation and misinformation.